President Nursultan NAZARBAYEV of Kazakhstan has paid an official visit to Turkey on September 12-13, 2018 at the invitation of President Recep Tayyip ERDOĞAN of Turkey. President ERDOĞAN and President NAZARBAYEV co-chaired the 3rd Meeting of Turkey-Kazakhstan High-Level Strategic Cooperation Council on September 13.
Following the event, "Meeting with leading Turkish Holdings" was held with participation of important guests including but not limited to,
Kazakh Foreign Minister, Mr. Kairat ABDRAKHMANOV
First Deputy Prime Minister of Kazakhstan, Mr. Askar MAMİN
Kazakh Ambassador To Ankara, Mr. Abzal SAPARBEKULY
Chariman of Kazakh Invest National Co., Mr. Saparbek TUYAKBAYEV
During the Meeting, Kazakh officials and Mr. Demircan KOSE on behalf of DAL Holding Investment Co. signed a number of memorandums on investment projects.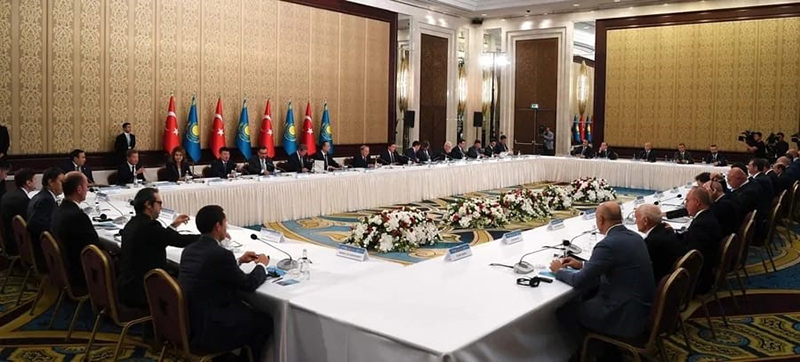 In the Aktobe Region, a cement plant project which is necessary to feed ever-growing construction industry in the Region, is on the agenda. Another project on the desk was a gas combined cycle power plant project. The officials agreed on both projects and signed a memorandum on implementation of a 1,5 million tons per year capacity cement plant project and the power plant project with capacity of 200 MWH.
Parties signed a memorandum in order to implement the Project.
In Turkestan Region, the agenda was to implement a high tech Mega Greenhouse Project with 200 Hectares area. DAL Holding Investment Co. and the Turkestan Region officials signed a memorandum in order to cooperate and implement this rewarding agribusiness project.